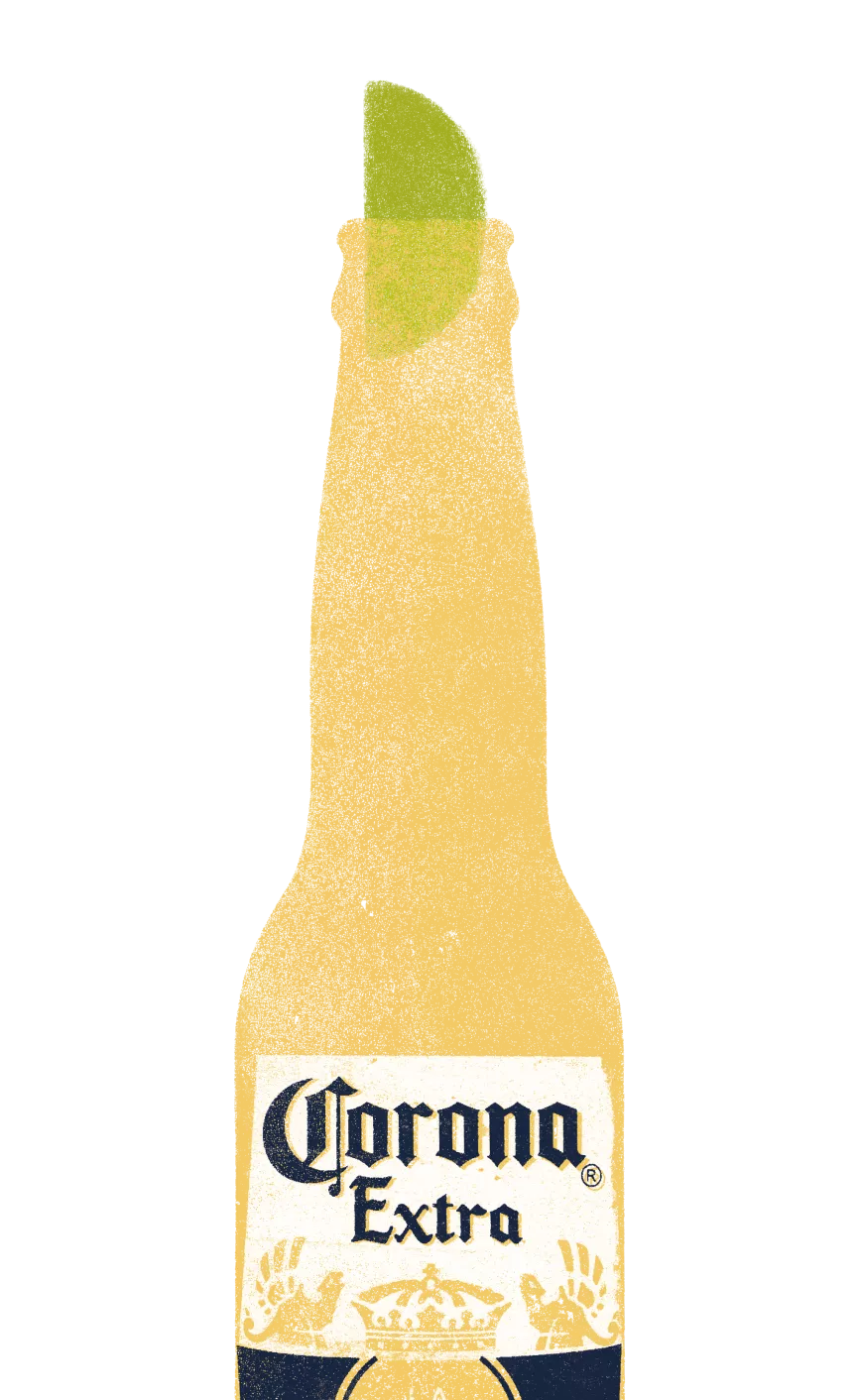 The History of Corona Extra Beer
1925
Corona beer is born
Top representative of Grupo Modelo in the pilsner beer market.
1935
We are the best-selling beer in Mexico
Ten years after its launch, Corona Extra became the best-selling beer in Mexico.
1940
We created the first screen-printed label
Corona opens new frontiers and commercializes the first directly printed label on the bottle.
1955
Sports sponsorship has begun
Under the Corona brand, one of its partners, Nemesio Díez, commissioned the construction of the stadium for the Diablos Rojos soccer team, thus beginning a long tradition of sports sponsorship.
1976
We started exporting to the USA
Grupo Modelo begins exporting Corona Extra to the United States, and the reception from consumers is immediate.
1989
And we reached Spain!
After conquering the market worldwide, Corona arrives in Spain.
1997
Corona, the best-selling imported beer in the USA
Corona Extra becomes the best-selling imported beer in the United States. Today, it still holds that position.
1999
We showcase the traditional dances of Mexico
As a Mexican symbol, Corona launches the successful campaign 'Quality Knows No Boundaries', featuring traditional Mexican dances in iconic locations such as the Kremlin, Thailand, or the Great Wall of China.
2009
The most beloved on Facebook
According to a survey on Facebook that involved over two and a half million users, Corona is undoubtedly their preferred beer.
2015
The best-selling Mexican beer in the world
Corona is the best-selling premium imported beer in 150 countries.
the Corona ritual
No Corona is complete without a wedge of lime because it is an integral part of the experience.​
​
It naturally enhances the character and flavors beer and its refreshing appearance.​